Paul Harrington is one of Ireland's most popular ballad singers. He is best known for winning the Eurovision Song Contest along with Charlie McGettigan in 1994 with their hit song 'Rock 'n' Roll Kids'. His new live album was recorded live at the Sugar Club and is due for release in January 2018. He is currently a regular guest on The Pat Kenny Show on Newstalk 106 with a weekly series called 'A brief history of the popular Irish ballad'. Catch Paul in the National Concert Hall October 24. Tickets are available here.
What is your favourite Dublin pub?
 Kennedys Pub Drumcondra
What is your tipple of choice?
A large pint of Guinness. Depending on the gunslinger, you'll get your best pint of stout by a country mile in Kennedy's pub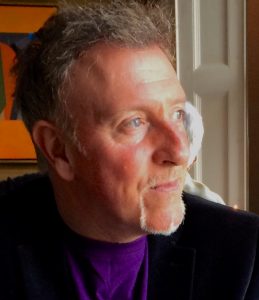 A Night in the local or a night out in town?
A night in the local bar for sure, gathered in 'nuts corner  like a scene from Hopper's 'Nighthawks' only much livelier company!
If you had to describe a Dublin pub in 3 words what would they be?
Easy-going, friendly and delusional!
What is the best night you have had in a Dublin Pub?
Too many to name. Some of my favourite nights in Kennedy's both as a patron and sometimes performing. In the city I love to go to Bruxelles for an age-appropriate bop. I go for the great food and live music.
What makes a Dublin pub so unique?
…it's location!