The Licensed Vintners Association has published the trading hours that will be in place for pubs over the Christmas 2022 period.
These outline the permitted hours for trading for the on trade per the Intoxicating Liquor Acts 2003/ 2008.
The full day by day hours of trade are listed in the image set out below.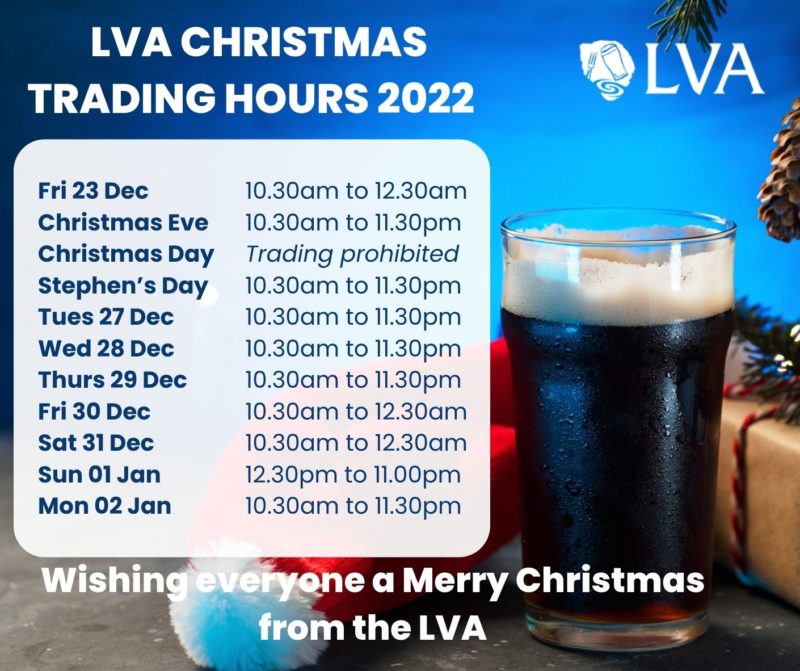 Drinking up time of 30 minutes also applies post the end of trade times listed.
All off sales must cease at 10pm.