LVA Members can login to the Members Hub to avail of the below exclusive discounts:
Draught Progressive Scale Discounts
The LVA's representations to the main draught suppliers were a central factor in the introduction of Progressive Scale Discounts (PSDs) in the draught business. Such PSDs have played a critical role in improving gross margins in the trade over time, with PSDs now applying on all major draught brands.
The LVA continues to represent members' views to ensure the efficient and competitive functioning of these discounts and to drive greater competition among suppliers.
These discounts continue to play a significant role in suppliers commercial terms and the trade have benefitted from the LVA's representations to suppliers. The Association continues to develop our relationships with the main suppliers and ensure our members views are understood by them.
Musgrave Marketplace
Members can save €4,000-6,000 per annum with exclusive member discounts. LVA members can claim between 4-15% discount off food, alcohol, non-food and seasonal lines.
Utilities savings
The Licensed Vintners Association has partnered with leading utilities management company
WeCanSaveYouMoney.ie
to provide LVA members with substantial financial savings on electricity, gas, telecoms and broadband.
WeCanSaveYouMoney.ie
is currently working with 154 Dublin based publicans and can deliver average savings of €3200 per annum, taken from a sample of 10 Dublin based publicans who used
WeCanSaveYouMoney.ie
service in October 2016.
Credit Card merchant services discount
We have partnered with Bank of Ireland Payment Acceptance as our preferred merchant service provider. This means LVA members get preferential pricing and no hidden fees. As well as this they don't charge minimum monthly, PCI, Auth fees etc. Members simply pay the terminal rental and transaction fee. Bank of Ireland offer an easy sign-up / switch process ensuring the set-up process is easy.
Health and Safety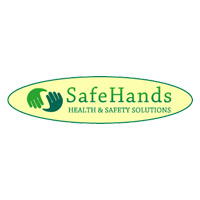 SafeHands Health & Safety Solutions Limited offers full H&S audit and training services to LVA members to ensure publican's premises are health and safety compliant at a discounted rate of 15%.
Free 360° Photograph
All members can avail of a free onsite consultation and a free 360° photograph for you to use as you wish with our approved partners at Seymour 360° Photography.
Elight promotion
Cut your business lighting costs by 80% with free, top-quality Philips bulbs for all members. To date some 58 LVA members have taken this offer, saving around €4,000 annually.