The quality of food ava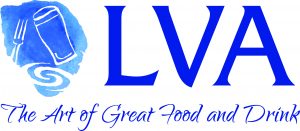 ilable in Dublin pubs has increased dramatically over recent years. Some of the dishes provided in Dublin pubs are now amongst the highest calibre of food in the city. Through our partnership with TheTaste.ie, the Licensed Vintners Association (LVA) is sharing some of these recipes, highlighting a selection of the top quality dishes you can find in pubs throughout the city and county.  #DubPubDishes
About the dish:
This dish is terrific fresh, and crunchy Asian salad. The fresh herbs and Asian Dressing infused with Thai flavours combined with tender striploin and juicy prawns makes this a little bit of luxury. It is zesty with a subtle heat that brings you back for more. Perfect as a light bite or a filling main.
Serving size: 1 person
Ingredients
60g Tiger Prawns
120g Thinly sliced Striploin Beef
20g Shredded Carrot
20g Toasted Cashew nuts
30g Shredded Dutch Cabbage
30g Shredded Red Cabbage
Lime Wedge (To garnish)
Sprig of Coriander (To Garnish)
2 Tbs Vegetable oil
Dressing:
15ml Sweet Chilli Sauce
10ml Sesame seed oil
10ml Soy Sauce
2 clove of garlic minced
Sprig fresh Mint
Squeeze of Lime Juice
Cooking Method
Combine ingredients for dressing in blender and blitz until sauce is formed.
Sear beef for 3mins or until browned.
Add tiger prawns and saute.
Add 1 clove of garlic and saute.
Toss peppers, carrot, cashew, Dutch and red cabbage in salad dressing.
Assembly of Dish
Stack salad in middle of bowl.
Carefully place beef and prawns on top.
Garnish with coriander and a lime wedge.
Remaining salad dressing, drizzled on plate.
Enjoy.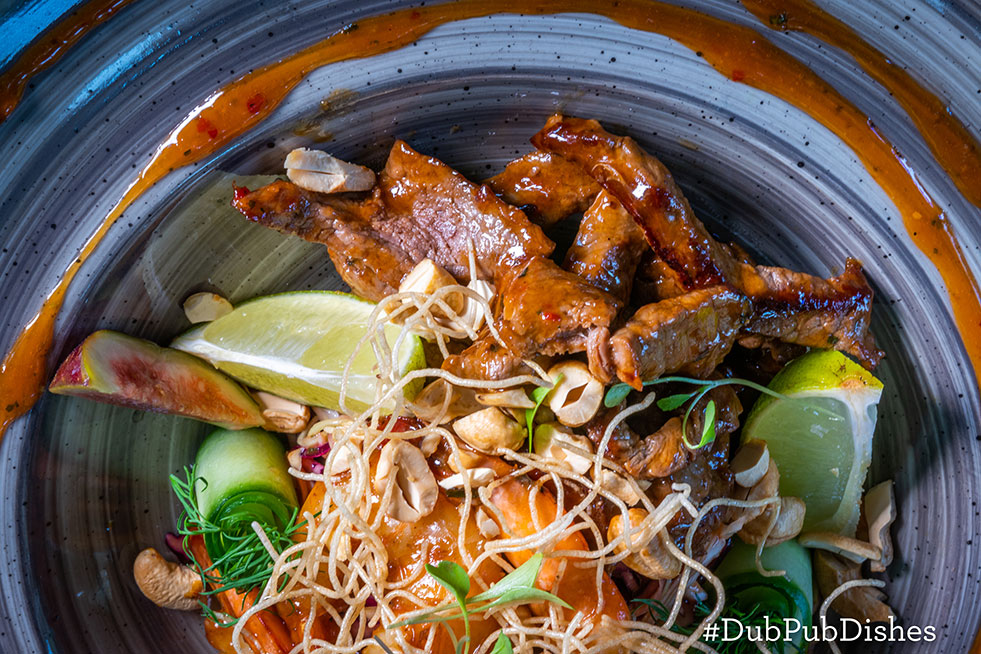 About Brady's of Shankill
Brady's of Shankill is an award-winning pub-restaurant and off licence situated in the heart of Shankill village, just off the N11 between Loughlinstown and Bray.  Comprising a large, comfortable lounge and lively bar, Brady's offers top-quality breakfast, carvery and bar food menus at prices that is reasonably priced. A great local that lies at the very heart of its community. We cater for all sections of the greater Shankill community, hosting and organising numerous events annually for local sports clubs and voluntary groups.