Anyone who has had the opportunity to eat out in Dublin pubs over the last couple of years will see just how much the quality of food on offer has grown. There are now dishes available in Dublin pubs which are as delicious and as beautifully prepared as any meal on offer in the city. Dublin p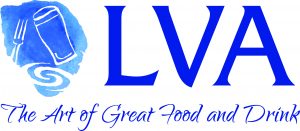 ubs are using the highest quality ingredients to produce vibrant dishes to reflect the palate of modern Dublin.
In this series of recipes in partnership with TheTaste.ie, the Licensed Vintners Association is sharing a small selection of these amazing meals. A taster of the great food you can find in pubs throughout Dublin. #DubPubDishes
About the dish
This glazed rack of bacon served with creamed potatoes, savoy cabbage and mustard cream is a signature dish for the Hudson Rooms based in Liffey Valley.
Serving Size: 2
Ingredients
1 Bacon Rack French Trimmed (800g)
200g Kerr's Pink Potatoes
200g organic carrots
100g organic savoy cabbage
200ml fresh cream
50g Kerrygold butter
20g wholegrain mustard
50ml maple syrup
Rock salt and pepper
Cooking Method
Steam/ boil back rack for 1.5 hours.
Prepare potatoes, carrots and cabbage (slice carrots in half – length ways).
Boil up your vegetables
Potatoes 20 mins
Carrots 12 mins
Cabbage 8 mins
(Steaming is an alternative but timings will increase)
To prepare the mustard cream sauce bring 100ml cream to the boil. Add 20g wholegrain mustard and the simmer over a low heat. Add salt and pepper to season.
Slice bacon rack in half (2 bones on each portion). Place both racks on a steal platter and generously apply maple syrup. The place platter into a hot oven (200C) for 15 minutes.
When potatoes are ready pass them through a potato ricer and into a bowl. Add 50g of Kerrygold and 20ml cream. Then salt and pepper to season.
Once the carrots are ready remove and season them with salt and pepper. Take 2 carrots and blend in a blender with 20ml cream as well as salt and pepper. This will create a carrot puree to garnish the plate.
Season the cabbage with salt and pepper once it is ready.
Assemble the dish
Place a spoon of carrot puree on the plate, then use the back of a soup spoon to make a swoosh around the edge of the plate.
Next place a cornel of creamed potato in the centre of the plate.
Stand one of the bacon racks against the potato.
Place two carrots against the other side of the potato.
Place a spoon full of cabbage beside the carrots.
Finally pour 3 spoons of mustard cream over the bacon.
About The Hudson Rooms
Located in Liffey Valley, the Hudson Rooms is designed to encapsulate the industrial feel of the New York Garment District in 1920s which echoes a New York loft space in that era. Comfortable seating with luxury fabrics and leather contribute in making a unique experience in relaxed surroundings.​
Focusing on locally sourced quality produce, the Hudson Room delivers a food and drink experience, brand new to Liffey Valley. Handcrafted food produced onsite by our team of experienced chefs provides the foundation of our business. We are a local Irish owned company and are very conscious of sourcing quality ingredients from local artisan suppliers providing you with a dining experience that you will not forget.