The quality of food ava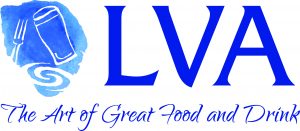 ilable in Dublin pubs has increased dramatically over recent years. Some of the dishes provided in Dublin pubs are now amongst the highest calibre of food in the city. Through our partnership with TheTaste.ie, the Licensed Vintners Association (LVA) is sharing some of these recipes, highlighting a selection of the top quality dishes you can find in pubs throughout the city and county.  #DubPubDishes
About the dish:
Korean spiced cornfed chicken with asparagus, lime and sesame roasted sweet potatoes, cashew nut brittle, minted spring onion yoghurt.
Serving size: 4 people.
Ingredients
For the spiced chicken
4 x 180g-200g cornfed chicken supremes
1 tblsp korean chilli paste
1 tplsp red pepper flakes
2 tplsp olive oil
Salt and fresh black pepper
For the asparagus
Bunch of asparagus
5 tblsp butter
Sea salt and fresh black pepper
For the sweet potatoes
600g sweet potatoes
Zest and juice of half a lime
2 tblsp toasted sesame oil
Salt and fresh black pepper
For the spring onion yoghurt
200ml greek yoghurt
10g mint
2 spring onions
Salt and white pepper to taste
For the cashew nut brittle
100g caster sugar
100g cashews
50g butter
60ml water
For the dressing:
15ml sweet chilli sauce
10ml sesame seed oil
10ml soy sauce
2 cloves of garlic minced
Sprig fresh mint
Squeeze of lime juice
Cooking Method
Mix together the chilli paste, red pepper flakes, olive oil and salt and pepper.
Marinade chicken for 3-6 hours but preferably overnight. Seal chicken on a pan and cook in the oven for 15-18mins until juices run clear. Rest chicken in warm place.
Peel and medium dice sweet potatoes, then add lime juice and zest, sesame oil and season with salt and pepper. Mix and roast in the oven for 15-20 mins depending on size.
Make yoghurt by adding all ingredients to a blender and puree thoroughly.
For the cashew brittle roast cashews then pulse in a food processor(not too fine). Add sugar, butter and water to a pan and heat slowly until sugar is dissolved. Turn up heat and bring mixture to the boil for 5mins until golden brown. Then remove from heat and add in roasted cashews, mix thoroughly then put on a tray lined with a silicone make or parchment paper.
Blanch asparagus in boiling salted water for 2/3mins depending on size.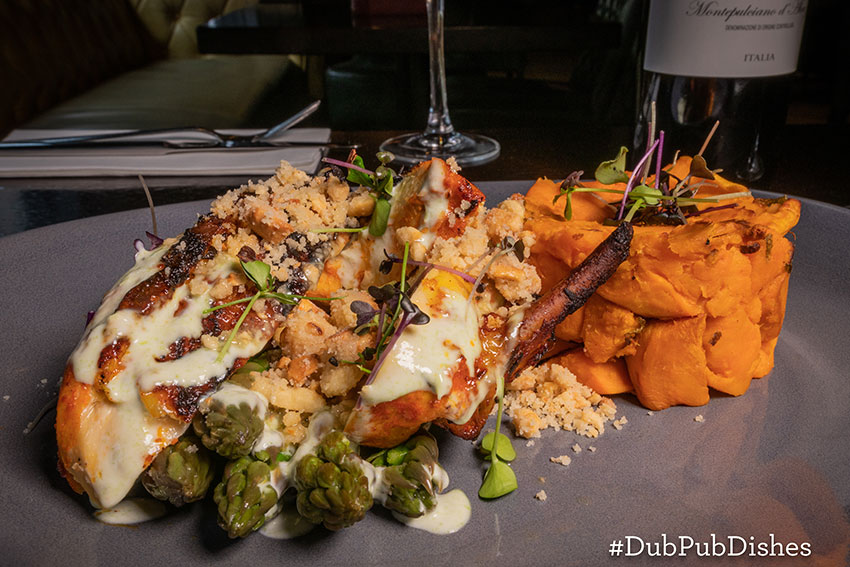 About Lemon & Duke
Our head chef Anthony Duffy has focused on fresh and local produce and created a menu that borrows heavily from both European and Asian food styles.
Lemon & Duke serves small and large plates for lunch, dinner and brunch at the weekend.
Lunch consists of high quality gourmet sandwiches with bakery fresh breads alongside healthy salads, select meats and the freshest fish.
Dinner will have the same small or large plate options – a starter or something light – of mains prepared with the best ingredients Ireland has to offer.
Brunch items will be integrated into our evening menu at the weekend to accommodate everyone – whether it be a classic eggs benedict or a great steak.
Then, to finish, our decadent desserts are all made in house and served as little pots of joy. Sigh.