Anyone who has had the opportunity to eat out in Dublin pubs over the last couple of years will see just how much the quality of food on offer has grown. There are now dishes available in Dublin pubs which are as delicious and as beautifully prepared as any meal on offer in the city. Dublin p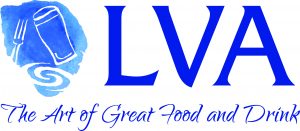 ubs are using the highest quality ingredients to produce vibrant dishes to reflect the palate of modern Dublin.
In this series of recipes in partnership with TheTaste.ie, the Licensed Vintners Association is sharing a small selection of these amazing meals. A taster of the great food you can find in pubs throughout Dublin. #DubPubDishes
About the dish
Lamb Rump marinated in lemongrass and turmeric, served with balsamic sweet potato puree, tenderstem broccoli, and pistachio salsa verde from The Brickyard Gastropub.
Ingredients
Lamb
4 x 7oz Lamb Rump steaks
3 sticks of lemongrass, sliced
3 cloves of garlic
1 thumb-sized piece of ginger
50g brown sugar
150ml extra virgin olive oil
2 teaspoons of turmeric
Pinch of salt
Pistachio Salsa Verde
2 shallots
1 clove garlic
4 sprigs of parsley, leaves picked
4 stems mint, leaves picked
100g toasted pistachio nuts
Juice of 2 lemons
50g capers
1 tablespoon chilli flakes
100ml olive oil
Salt & pepper
Sweet potato mash
500g sweet potato
50ml balsamic vinegar
Knob of butter
Cooking Method
Lamb
Marinate the lamb.
Place all ingredients except for the lamb into a food processor and blend until smooth.
Score the fat on the lamb, and rub the marinate all over, leaving to marinate for at least 1 hour or preferably, overnight.
Bring a frying pan large enough for the 4 rumps to a medium-high heat.
Add some rapeseed oil or vegetable oil, and place the lamb in, fat-side down.
Be careful not to burn as the sugar in the marinade can burn quickly.
Turn until the lamb is golden-brown all over, then transfer to an oven tray, and cook at 160 degrees for approximately 10-12 minutes. We're looking for a medium-rare cook, but if you prefer your lamb more well done, leave in the oven for longer.
Add tenderstem broccoli (6 stems per person) boiled or steamed until al-dente.
Salsa verde
Place all ingredients into a food processor and blend until it resembles a pesto-like consistency.
Add more olive oil if needed.
Adjust seasoning to taste.
Sweet potato mash
Place the sweet potatoes into the oven at 160degrees until soft (approx. 45 mins).
If you can insert a skewer into the sweet potato without much resistance, it's done.
Pass the potatoes through a potato ricer, or mash using a potato masher.
Add the balsamic vinegar, butter, and season to taste.
Assemble the dish
Slice the lamb rumps into 5 slices each.
Place one scoop of sweet potato mash onto each plate, and spread in a line across the plate.
Arrange the lamb slices on top, and sprinkle some maldon sea salt over the lamb.
Arrange the broccoli alongside the lamb.
Drizzle the salsa verde around the outside of the plate.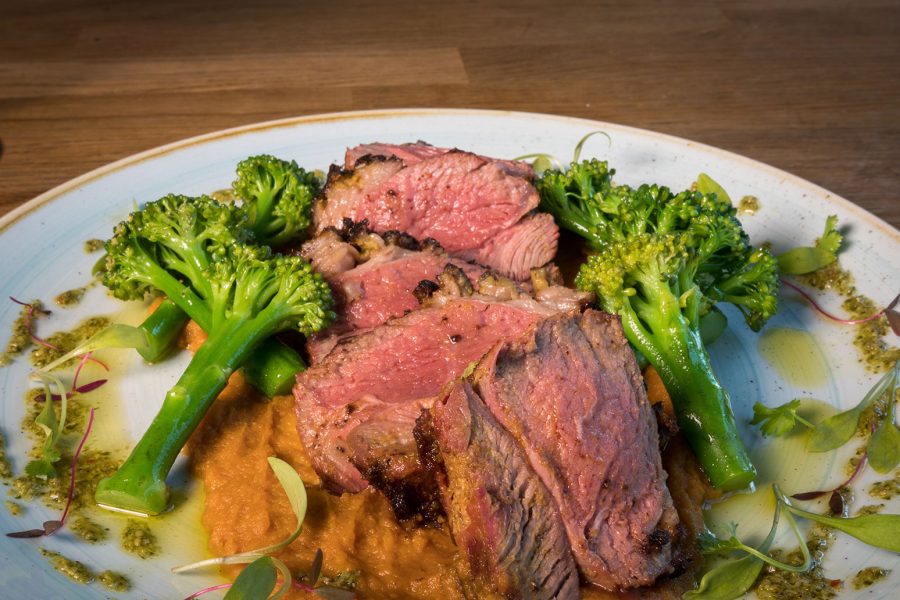 About The Brickyard Gastropub
The Brickyard Gastropub is a contemporary gastropub in Dundrum, just beside the Balally Luas Stop. It features possibly the best outdoor beer garden on the southside, perfect for enjoying the evening sun. The focus of Brickyard is on craft beer, great modern gastro-food and cocktails. It has 24 beers on draught (including their own Two-Sides beers) and many more by the bottle, with the majority of those being Irish. They serve lunch Monday to Friday, dinner 7 days a week and brunch on Saturdays and Sundays. The menu features inspiration from Mexican, Asian and American cuisines, with something for everybody.