The LVA Annual Conference will take place on Tuesday 1st October 2019 in the Westbury Hotel, Dublin 2.
A top class line up of speakers has been arranged for this year's conference, who will provide real insight about the future of the Dublin bar trade.
Broadcaster and journalist Ivan Yates will chair a discussion of leading publicans from Dublin, London and New York. There will also be in depth contributions on financing for pubs and pub values.
Speakers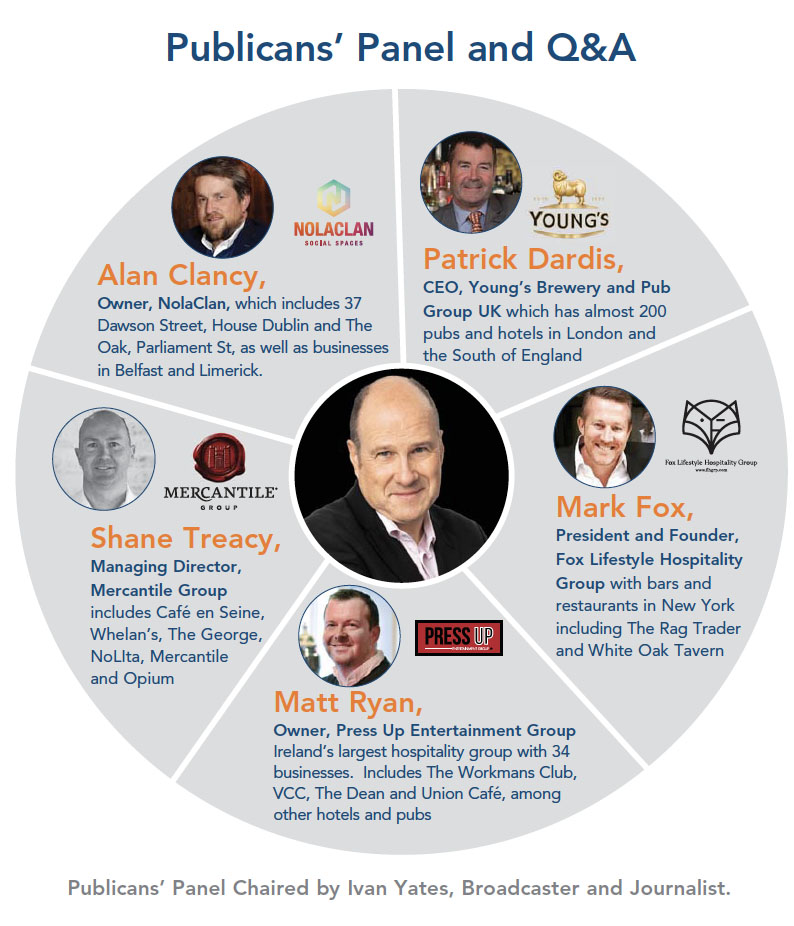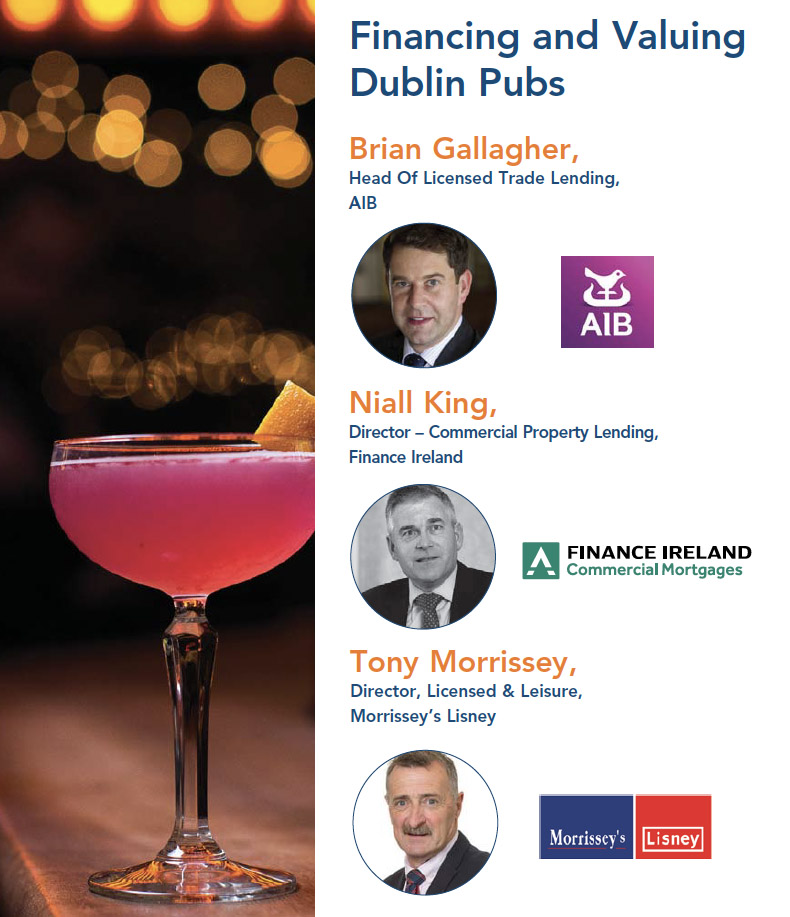 Schedule
The LVA is splitting its 2019 Conference into two distinct section.
The first section will concentrate on financing for pubs. This will include key bankers, alternative lenders and pub valuers.
The second section of the conference will feature a Publican's Panel – including five outstanding publications from Dublin, London and New York. They will discuss the future of the bar trade, how it will evolve, consumer trends and much, much more.
The conference schedule has been designed to cover topics of real interest and value to LVA members.
The issues that will be tackled are critical to Dublin publicans and to the future of our members' businesses.
Anyone who is interested in the longer-term future of their pub, who is interested in meeting evolving consumer needs and who is concerning about coping with intensifying competition will find the whole conference extremely worthwhile.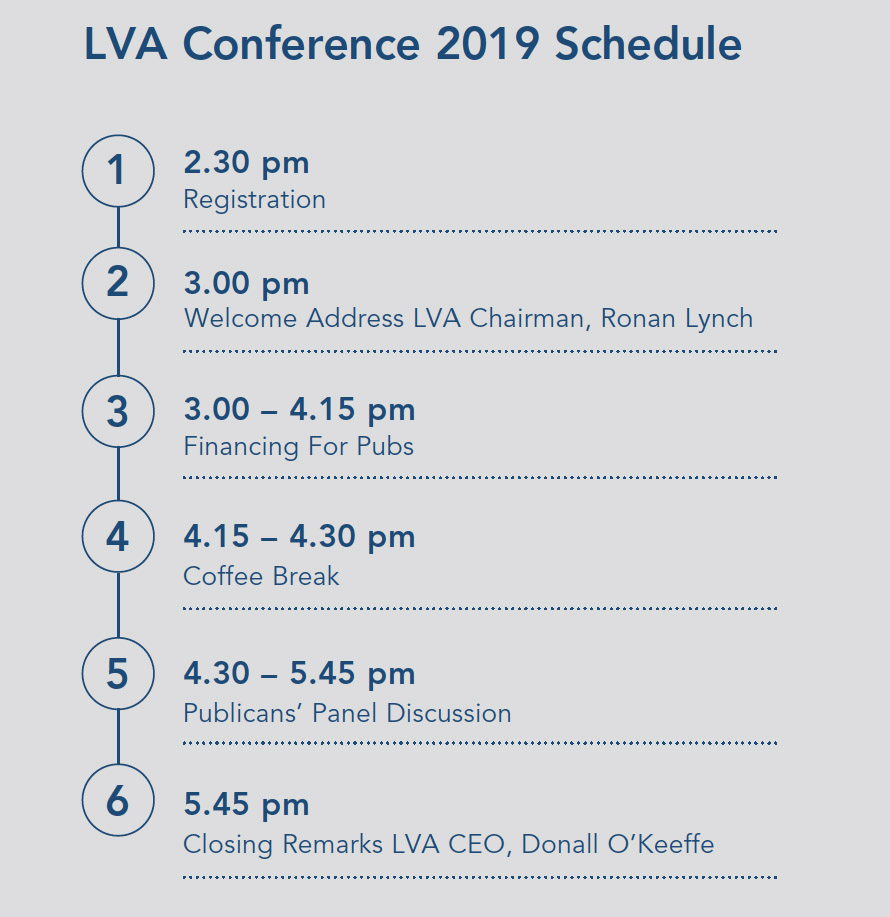 Details
VENUE: The Westbury Hotel, Dublin 2
DATE: Tuesday 1st October 2019
TIME: Registration 2.30pm, Conference 3pm – 6pm
Booking
The LVA Annual Conference is open to all members. Tickets cost €50 per person with all proceeds going to the LVA Benevolent Fund.
To book your ticket contact the LVA on 01 668 0215 or email admin@lva.ie