The quality of food ava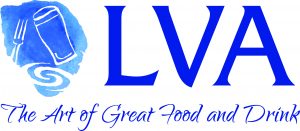 ilable in Dublin pubs has increased dramatically over recent years. Some of the dishes provided in Dublin pubs are now amongst the highest calibre of food in the city. Through our partnership with TheTaste.ie, the Licensed Vintners Association (LVA) is sharing some of these recipes, highlighting a selection of the top quality dishes you can find in pubs throughout the city and county.  #DubPubDishes
About the dish:
This dish highlights the best quality Irish seafood prepared in a simple manner allowing the produce to take centre stage. In the pub the dish will change depending on the freshest ingredients available but today we are using John Dory, Hake & Clare Island Organic Salmon all sourced by McAllister's Fishmongers, who are also based in Lucan village. The accompaniments include an orange and lime salsa and a squash puree that pairs beautifully with the fresh seafood.
Serving size: 2 people
Ingredients
Fish
175g John Dory  
175g Hake
175g Clare Island Organic Salmon
3 shell on Dublin Bay Prawns
100g Mussels – cleaned and de-bearded
1 shallot
1 clove of garlic
Handful of parsley
75ml good quality white wine
1 tbsp of cream
Pea and Mint puree
1 clove of garlic
1 tsp lemon zest
1/3 cup of fresh mint
2 cups fresh or frozen peas
1 small onion
3tbsp olive oil
1/3 cup milk
50g butter
Salt and pepper
Squash puree
1 Butternut squash peeled and diced
1 Orange
100g butter
Salt and pepper
Orange and Lime Salsa
1 Orange
2 Limes
2 Spring onions finely chopped
1 Red onion
1 Tomato deseeded and finely chopped
50g Coriander coarsely chopped
1 cup Olive oil
Cooking Method
For the pea and mint puree:
Combine peas, fresh mint, garlic, seasoning, lemon zest, butter and onion in a food processor. Blend whilst streaming slowly in the olive oil and milk until smooth. Place the puree in a saucepan and cook over medium heat for 10 minutes.
For the orange and lime salsa:
Peel and chop finely the orange and red onion and add to the rest of the prepared vegetables and herbs. Dress with olive oil and the zest of two limes. Season to taste.
For the squash puree:
Add squash to a pot of salted boiling water and cook until soft which should take about 20 minutes. Drain well and add squash to a blender with the juice of the orange, butter and season generously with salt and pepper. Pulse in the blender until a smooth consistency is reached.
Preparation of seafood:
Add the fillets of Hake, Salmon and John Dory as well as the prawns to a hot pan skin side down and cook on a medium high heat for 3 minutes. Transfer to a 180-degree oven and continue to cook for a further 6 minutes.
In a saucepan over a medium heat add the chopped shallot and garlic and fry gently in olive oil for 5 minutes. Add the mussels which have been thoroughly cleaned. Add 75mls of good quality white wine and cover. Cook for 4 to 5 minutes at which point the mussels should be open. Discard any unopened shells. Finish with a drizzle of cream and the chopped parsley.
Assembly of Dish
Add both purees to the base of a large heated plate and arrange neatly the pan roast fish fillets, mussels and Dublin bay prawns. Dress the plate with the orange and lime salsa and drizzle some the cooking liquor from the mussels over the seafood and finish with a wedge of lemon.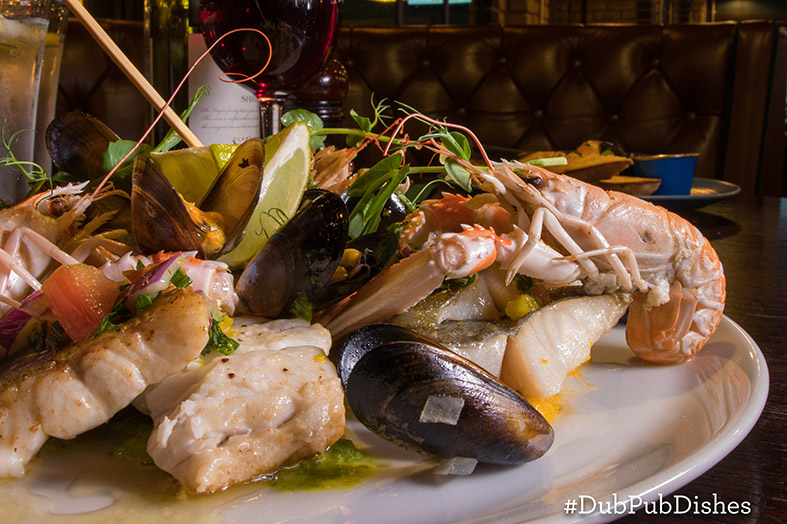 About Kenny's of Lucan
Kenny's of Lucan is a family owned, modern local pub with several different product offerings all of which have a common trait at heart: great hospitality. The venue marries what is best about a local pub with a product offering that exceeds the standard that has been traditionally expected in suburban pubs. Winning the Irish Pub awards for best local in Dublin and in Ireland in 2018 was great recognition for close to 50 years of hard work over 3 generations.