The quality of food ava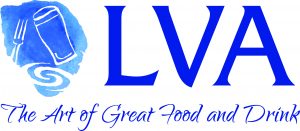 ilable in Dublin pubs has increased dramatically over recent years. Some of the dishes provided in Dublin pubs are now amongst the highest calibre of food in the city. Through our partnership with TheTaste.ie, the Licensed Vintners Association (LVA) is sharing some of these recipes, highlighting a selection of the top quality dishes you can find in pubs throughout the city and county.  #DubPubDishes
About the dish:
Pan-fried mackerel served on a bed of spinach with spicy rice and white win & lime sauce.
This customer favourite is the perfect blend of Irish produce cooked with inspired Asian flavour profiles. A true crowd pleaser!
Fresh mackerel fillets carefully fried in Irish butter with our chef's special blend of Asian spices.  The fish is then finished off in a lime & white wine sauce with a drizzle of fresh cream. Finally it is served up on a bed of spicy rice & sautéed fresh spinach.
Serving size: 4 people.
Ingredients
4  fresh mackerel fillets
2 tablespoons of olive oil
3 garlic cloves finely chopped
1/2 cup of white wine
1 cup fresh cream
150 grams of butter
1 onion finely chopped
500 grams of spinach
1 red bell pepper
1 cup of long grain rice
2 limes
1 teaspoon of vegetable or fish bouillon
1 teaspoon of cracked pepper
1 table spoon of chili flakes
100 grams of corn flour
1 table spoon of turmeric powder
Cooking Method
Marinate the mackerel fillets with garlic, salt, pepper, pinch of turmeric powder and 1/2 a lime squeezed.
Leave to marinate for at least 1 hours.
White wine and lime sauce.
Add 1 table spoon of butter to a pan, a pinch of cracked pepper and 1/2 an onion finely chopped.
Stir for 5 mins.
Add white wine and lime juice and let simmer for 5 mins.
Add fresh cream and 1 teaspoon of fish or vegetable bouillon.
Keep stirring until it starts boiling. Add corn flour until thickened.
Spicy saffron rice.
Take 1 tablespoon of olive oil and add finely chopped onion, red bell pepper garlic and chili flakes.
Add cracked pepper and cook for at least 5 mins.
Then add turmeric powder and mix it well.
Add pinch of salt. Stir for 2 mins.
To complete the dish
Fry the mackerel fillets.
Blanche the spinach.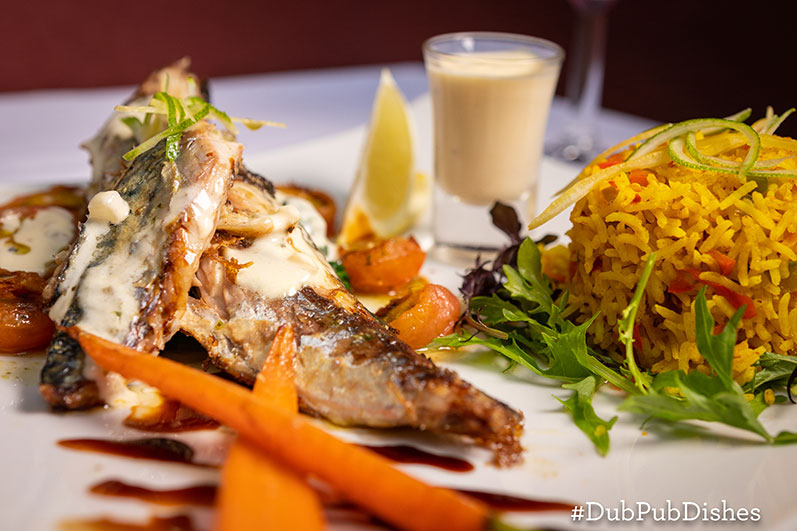 About The Lombard
The Lombard is but a short walk away from many key Dublin business areas and tourist sights like Trinity College, the Bord Gais Theatre, Dublin's financial district (IFSC) and the CCD. This historic venue is an oasis from the busy city where you can eat the finest in Irish bar food.
The varied menu is casual dining at its best with traditional food given an edge by chef Saheel Seedoyal, whose 5 star training is reflected in his attention to detail and focus on quality.