Anyone who has had the opportunity to eat out in Dublin pubs over the last couple of years will see just how much the quality of food on offer has grown. There are now dishes available in Dublin pubs which are as delicious and as beautifully prepared as any meal on offer in the city. Dublin p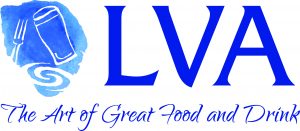 ubs are using the highest quality ingredients to produce vibrant dishes to reflect the palate of modern Dublin.
In this series of recipes in partnership with TheTaste.ie, the Licensed Vintners Association is sharing a small selection of these amazing meals. A taster of the great food you can find in pubs throughout Dublin. #DubPubDishes
About the dish
This Pan Seared Irish Sea King Scallops by Head Chef Rajiv Coonjoobeeharry at Mulligans of Sandymount lets you discover the exciting flavours of the tropical Island of Mauritius using only the freshest of Irish ingredients. Our scallops come straight from the Irish Sea and we combine them with a salsa and sorrel sauce to give you a burst of zesty and tangy flavours, bringing this dish to life.
Serving Size: 4 – 6
Ingredients
Scallops and corn salsa
6 tablespoons olive oil
200 gms fresh corn kernels
½ small red onion, finely diced
100g piquillo peppers, or any jarred roasted red peppers, cut into ½-inch dice
2 large celery stalks, cut into 1/5-inch dice
20g tarragon, finely chopped
20g cilantro leaves, finely chopped
Finely grated zest of 2 limes, plus 1-1/2 tablespoon lime juice
1 red chilli, seeded and finely chopped
300g uncooked lamb merguez sausages
800g fresh scallops
1 tablespoon lemon juice
Coarse sea salt and black pepper
Sorrel Sauce
80g sorrel leaves
1 tablespoon rice vinegar
2 tablespoons olive oil
Cooking Method
Sorrel Sauce
Place the sorrel leaves, rice vinegar, and olive oil in the small bowl of a food processor along with ¼ teaspoon of salt and 1 tablespoon of water.
Blend until smooth and set aside in the fridge.
Salsa
Dice the onion, piquillo peppers, celery, tarragon and cilantro.
In a bowl, mix the lime zest and juice, chilli, 3 tablespoons of the olive oil, 1/4 teaspoons of salt and a good grind of black pepper.
Add the onion, pepper, celery, tarragon and cilantro to the bowl. Mix and set aside.
Scallops and Merguez
Place a large frying pan over high heat with 1 teaspoon of the olive oil.
Add the Merguez and cook for between 8 and 12 minutes, depending on their thickness, until they are cooked through and golden brown.
Remove from the heat and transfer the Merguez to a paper towel-lined plate to cool. Cut cross-wise into ¾-inch pieces and mix through the corn salsa.
Wipe the pan clean, leaving about 1 tablespoon of fat in the pan, and place on medium-high heat.
Toss the scallops with the remaining 2 tablespoons of olive oil and sprinkle over 1 tablespoon of salt and a good crack of black pepper.
Use your hands to coat the scallops with the oil, then, when the pan is hot, press half of the scallops firmly down in the pan. Cook for about 3 minutes – the timing will depend on the scallops' size – turning once halfway through, until they are just cooked and golden brown.
Remove from the heat, repeat with remaining scallops, and squeeze over the lemon juice.
Assemble the dish
Warm up a plate, place the salsa in the centre, add your seared scallops and merguez around the salsa, then finally drizzle the sorrel sauce over the whole dish.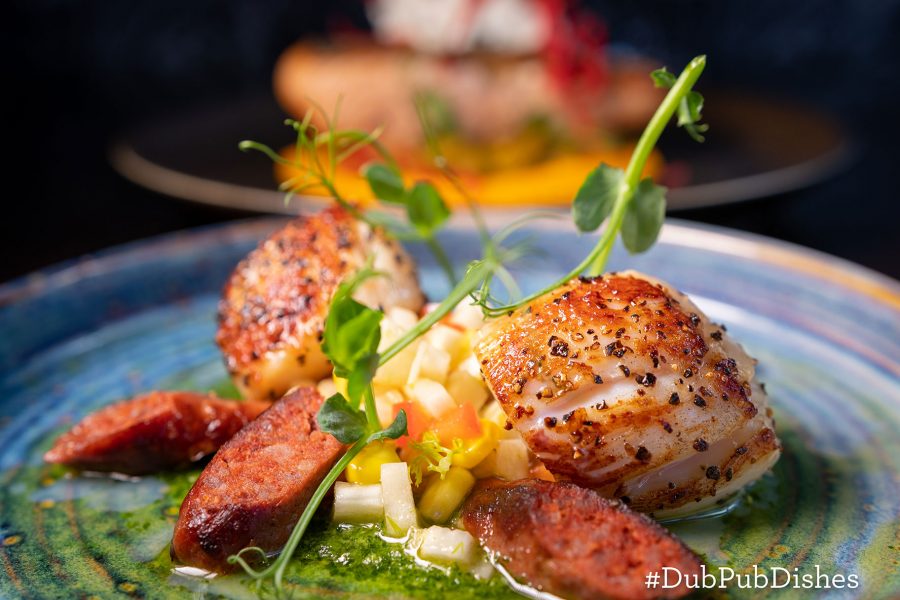 Recipe by Chef Rajiv Coonjoobeeharry at Mulligans of Sandymount Bar and Restaurant.
About Mulligans of Sandymount
Within seconds of the lovely Sandymount Strand, Mulligans of Sandymount is fast becoming one of D4's prominent restaurants as well as being one of Dublin's eminent sporting pubs. Not just a jubilant hotspot on match days, those with more traditional tendencies can also enjoy our famous food surrounded by the old Irish style wooden interiors creating the feel of an authentic Irish pub.