The quality of food ava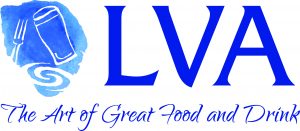 ilable in Dublin pubs has increased dramatically over recent years. Some of the dishes provided in Dublin pubs are now amongst the highest calibre of food in the city. Through our partnership with TheTaste.ie, the Licensed Vintners Association (LVA) is sharing some of these recipes, highlighting a selection of the top quality dishes you can find in pubs throughout the city and county.  #DubPubDishes
Porterhouse Steak from The Chop House
One of the signature, delicious sharing dishes from The Chop House, this is steak served at its finest.
Serving Size: 2
Ingredients
A 2 inch thick Porterhouse steak, trimmed (weighing about 2 pounds)
1 tablespoon of vegetable oil
3 tablespoons unsalted butter, room temperature
Salt and freshly ground black pepper
Sides
Green beans sautéed with shallot and garlic
Twice cooked chips in duck fat
Béarnaise sauce, peppercorn sauce or garlic butter per diner's preference.
Cooking Method
Let steak sit at room temperature for 30 minutes before cooking, which will help it cook quickly and more evenly.
Heat pan, preferably cast iron, over medium-high heat. Then heat oil in pan until smoking. Season steak very generously with salt and pepper and cook until a deep brown crust forms on underside – about 4 minutes each side.
Cut meat from bone in 2 pieces (sirloin steak and fillet). Slice both pieces straight down perpendicular to the bone 1" thick. Replace sliced steak around the bone (it should look like a whole sliced steak) and return to pan.
Top with butter and cook until butter is melted and steak is medium-rare, 4–6 minutes.
Serve steak with buttery pan juices spooned over.
Add fresh cooked green beans sautéed with shallot and garlic.
On the side serve either béarnaise, peppercorn sauce or garlic butter, depending on the diner's preference.
Twice cooked chips in duck fat a must!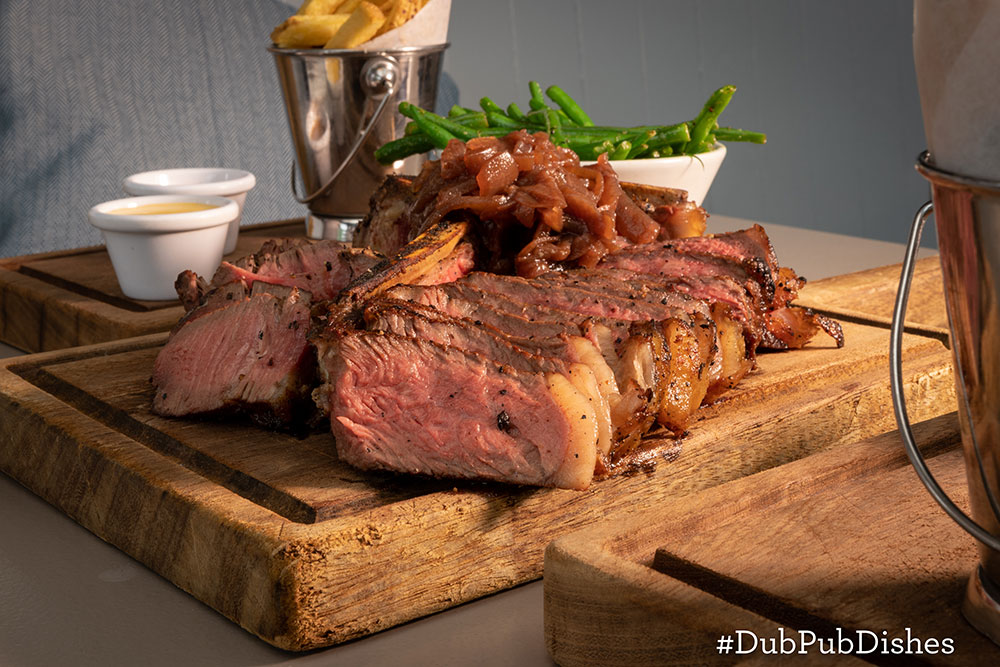 About The Chop House
The Chop House opened its doors in December 2009, offering a new food concept within a Dublin 4 pub. Our focus is to produce high quality dishes using the best of Irish produce.
As the name suggests our main ingredient is Irish meat, the winner of which is our beef. You will find it difficult to resist a steak once you have been presented with our now famous "Meat Board", which showcases a range of cuts.
Kevin Arundel the Chef/Owner and his head Chef Kevin Gallagher have adapted their skills from Michelin star restaurants, to suit the more relaxed environment in The Chop House.