The quality of food ava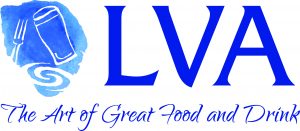 ilable in Dublin pubs has increased dramatically over recent years. Some of the dishes provided in Dublin pubs are now amongst the highest calibre of food in the city. Through our partnership with TheTaste.ie, the Licensed Vintners Association (LVA) is sharing some of these recipes, highlighting a selection of the top quality dishes you can find in pubs throughout the city and county.  #DubPubDishes
Sea Bass Rissotto from An Poitin Stil
This dish is one of head chef Jim's favourite to cook and a big hit with our customers. We pride ourselves in using only locally sourced fresh fish produce and the best of fresh ingredients, bringing only the highest quality dishes to the table. An Poitin Stil chefs are highly trained to prepare dishes to suit the whole family and the finer dishes for those who seek them.
Ingredients
50g oil frying onion
1 white onion finely diced
200g risotto rice
Seasoning salt and pepper
200ml vegetable stock
100g green garden peas
4 asparagus
50g chives
1 lime
100ml sunflower oil
4 sea bass fillets 120g each
3 cherry tomatoes
20g dill
Cooking Method
Fry off the onion until soft, then add risotto rice, salt and pepper. Add the vegetable stock gradually until the rice is completely cooked and then add the peas.
Blanch off asparagus, then cool off straight after in an ice bath.
Blend chives, lime juice, sunflower oil, salt and pepper together for the chive and citrus oil.
Gently cook the sea bass fillets in a hot pan for 7-10 minutes until the skin is golden and crispy.
Place asparagus on the grill to char.
Plating
Serve the sea bass on the risotto then place the char grill asparagus over the sea bass and garnish with cherry tomatoes and your citrus oil. Add fresh dill to finish.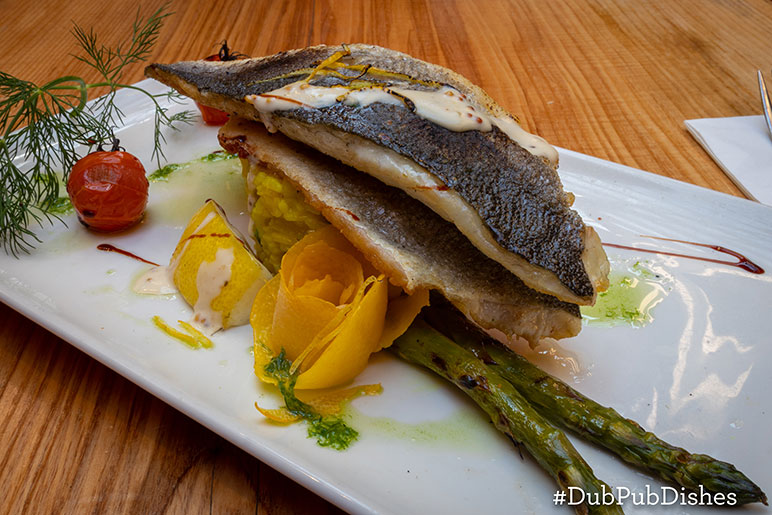 About An Poitin Still
An Poitin Stil Lounge Bar and Restaurant is a landmark public house and restaurant famed for its traditional hospitality since 1649. Serving superb food from 9am to 10pm daily with breakfast, lunch and dinner.  An Poitin Stil is a museum pub displaying many historic features and artefacts with original items such as a Titanic letter, Bloody Sunday Football, Original Whiskey Stil and many more from Irish sporting history to American memorabilia. Louis Fitzgerald lived here with his family in the 70's and 80's and now celebrates 50 years in business with iconic pubs such as Kehoes, Stags Head, Bruxelles and Quays Bar Temple Bar and Galway.