The quality of food ava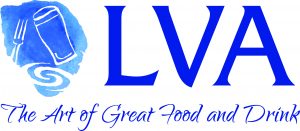 ilable in Dublin pubs has increased dramatically over recent years. Some of the dishes provided in Dublin pubs are now amongst the highest calibre of food in the city. Through our partnership with TheTaste.ie, the Licensed Vintners Association (LVA) is sharing some of these recipes, highlighting a selection of the top quality dishes you can find in pubs throughout the city and county.  #DubPubDishes
Seafood Skillet with Chorizo Cream Sauce from The Merrion Inn
One of our most popular fish dishes that always brings a smile to the face.  Easily made at home for you to enjoy.
Serving Size: 2
Ingredients
Fresh fish (use your local fish monger for best quality)
100g fresh salmon (scaled and pinned)
100g hake
100g cod
100g tiger prawns (deshelled )
100g Connemara mussels fresh
For the skillet
8 baby potatoes (cooked and cooled)
1/2 lemon
1 fresh crusty bread
50 grams fresh dill finely chopped
To make the sauce
125g finely diced onion
500g tomato passata
250g chorizo sobrasada (diced)
500ml cream
4 garlic cloves
Cooking Method
In a thick based pot, sauté the onion, garlic and diced chorizo until the chorizo oil starts to appear.
Add the passata, bring to a simmer, add the cream and simmer for 10 minutes then season to taste. Cool the sauce.
3) In a food processor, blend the sauce until smooth.
Assemble the dish
In a Pyrex dish add the cooked potatoes, cover this with the sauce.
Add the prawns, mussels, cod, salmon, and hake on top of your potatoes to give it height and for presentation.
Bake in a preheated oven at 190 degrees for 12 minutes.
Serve with the lemon and crusty bread.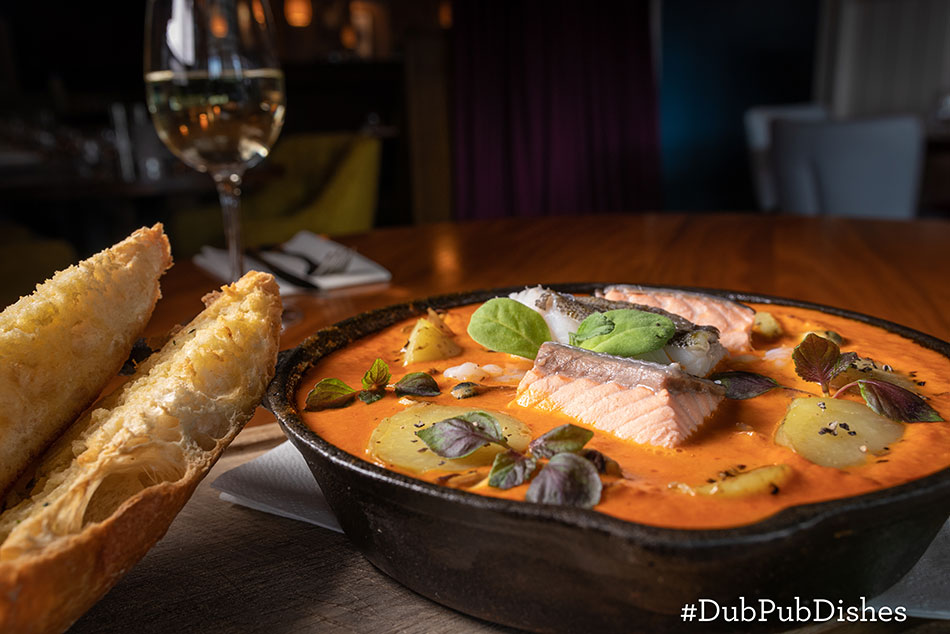 About The Merrion Inn
A family run pub with a long history of serving high quality food in a relaxed atmosphere.  Fearghus, the 3rd generation of Mc Cormack's to run the business, works closely with Paul Mc Govern (Head Chef) to offer customers seasonal menus using local fresh produce.
The menus offer customers both modern Irish cuisine along with a twist on some more traditional dishes.  Everything is prepared in house from our Guinness brown bread to our tempting desserts.  With 33 wines by the glass, you will find the perfect wine to match your meal.