Anyone who has had the opportunity to eat out in Dublin pubs over the last couple of years will see just how much the quality of food on offer has grown. There are now dishes available in Dublin pubs which are as delicious and as beautifully prepared as any meal on offer in the city. Dublin p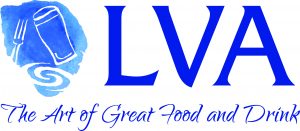 ubs are using the highest quality ingredients to produce vibrant dishes to reflect the palate of modern Dublin.
In this series of recipes in partnership with TheTaste.ie, the Licensed Vintners Association is sharing a small selection of these amazing meals. A taster of the great food you can find in pubs throughout Dublin. #DubPubDishes
About the dish
The Wiley Fox's signature ½ pounder burger with cheddar cheese, lettuce and tomato. Topped with pulled pork, crispy onion and our house BBQ sauce.
Serving Size: 1
Ingredients
2 x 4oz beef patties
2 slices of cheddar cheese
Slow-cooked delicious pulled pork
BBQ sauce
Crispy onion
Burger sauce
Lettuce
Tomato
Lightly toasted brioche bun
Cooking Method
Place the two beef patties on the grill and commence cooking.
Add cheddar slices to the patties to cook the cheese onto the burger.
Grill until the beef Is cooked and succulent.
Heat up the brioche bun on a low temperature.
Add the burger sauce, tomato and lettuce to the bun.
Place the patties with cheese onto the brioche bun, before adding the slow-cooked pulled pork on top of the patties.
Add the BBQ sauce on top of the pulled pork, allowing it to drip through the entire burger.
Then add crispy onion to complete the flavour and texture.
Assemble the dish
Best served with two sides; we particularly recommend skin-on fries as well as bacon mac n' cheese.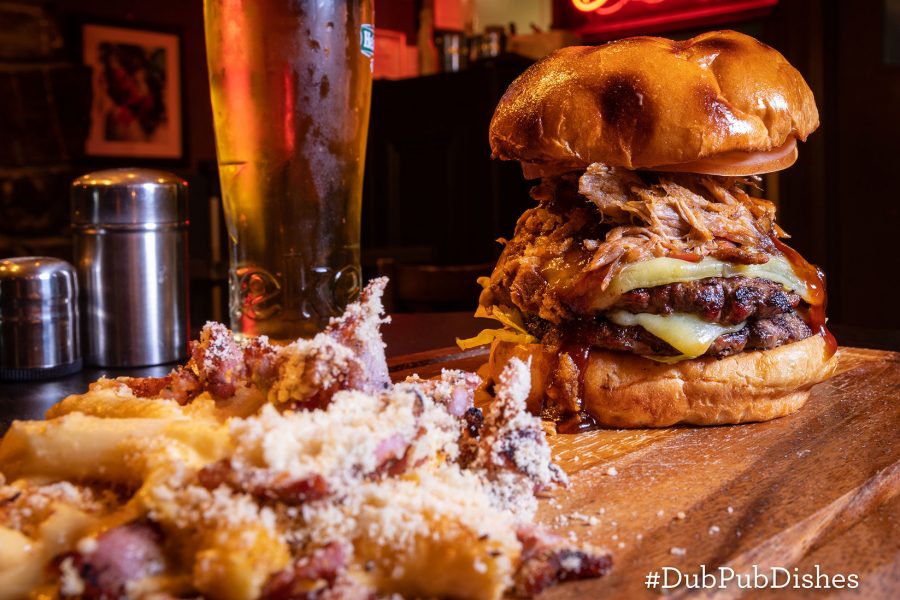 About The Wiley Fox
The Wiley Fox is a highly-renowned pub in Dublin city centre, located on Eden Quay. Owner Ian Keogh is setting out to establish the bar as one of the major hot-spots Dublin has to offer. Marrying a retro-industrial interior with a cool and modern atmosphere, The Wiley Fox has already garnered a strong reputation.
Above the bar is The Sound House music venue, which plays host to the hottest artists in Ireland and internationally touring acts. It also provides some of the most sought-after club nights in the city.
The bar's food offering is second to none, boasting a Smokin' Bones kitchen that fits right in the bar.