Anyone who has had the opportunity to eat out in Dublin pubs over the last couple of years will see just how much the quality of food on offer has grown. There are now dishes available in Dublin pubs which are as delicious and as beautifully prepared as any meal on offer in the city. Dublin p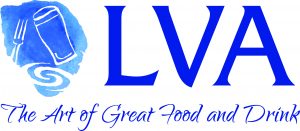 ubs are using the highest quality ingredients to produce vibrant dishes to reflect the palate of modern Dublin.
In this series of recipes in partnership with TheTaste.ie, the Licensed Vintners Association is sharing a small selection of these amazing meals. A taster of the great food you can find in pubs throughout Dublin. #DubPubDishes
About the dish
Our slow cooked corned beef is a traditional Irish dish. Due to its tender texture this melt in mouth meal appeals to all. The unique taste associated with corned beef is one of beef infused with a salty sour spiced flavour combined with a traditional homemade creamy parsley sauce and our unique blend of cabbage.
Serving Size: 4
Ingredients
1.5kg of silverside corned beef
0.5 kg cabbage: combination of savoy, dutch and york
0.5kg of sliced carrots
0.75kg of maris piper potatoes
The sauce
2 tablespoons of butter
2 tablespoons of flour
200ml of milk
2 tablespoons of finely chopped parsley
Pinch of nutmeg, salt and pepper
Cooking Method
Silverside Corned Beef
Simmer the corned beef for 3 hours
Cabbage
Bring water to the boil add a pinch of salt and cabbage and boil for 10 mins
Potatoes
Simmer until soft, drain and season with salt and white pepper.
Put them through the moulin and mix in cream and butter
Parsley Sauce
Mix butter and flour in a pot making a blond roux, add milk and bring to the boil.
Add nutmeg, infused onion and parsley and season with salt and white pepper.
Let simmer until desired thickness.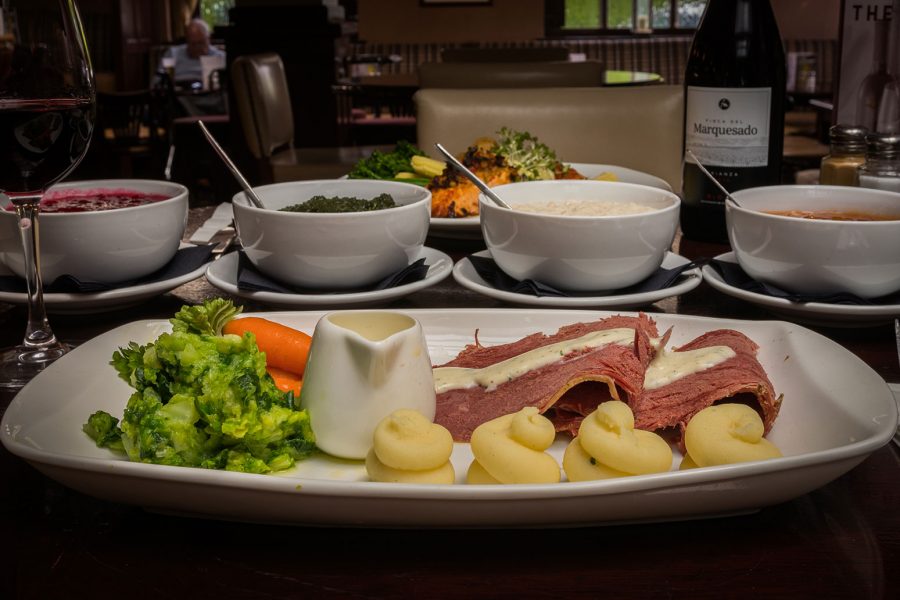 About The Grange Pub, Deansgrange
For close to a century The Grange Pub in Deansgrange has been a central part of the warm village atmosphere that greets locals and visitors alike to the South Dublin crossroads location. Whether it's a sporting event, a top quality dining experience, or just a few drinks with friends, this place ticks all the boxes all of the time. Under the watchful eye of Tom and Paul for two decades now The Grange is a pace setter for hospitality and quality that leaves customers in no doubt about the premier venue for pretty much any social event, be it family or corporate. With close to fifty years as a well balanced partnership, there can be few hosts better positioned to understand the importance of customer satisfaction and quality of product, and on this platform The Grange goes from strength to strength.
Our chef Dave has been with us for nearly 20 years and continues to thrive from catering for all of our customers with his exceptional food.