The quality of food ava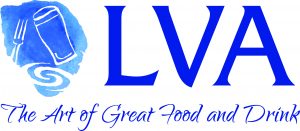 ilable in Dublin pubs has increased dramatically over recent years. Some of the dishes provided in Dublin pubs are now amongst the highest calibre of food in the city. Over the coming weeks on TheTaste.ie, the Licensed Vintners Association (LVA) will be sharing some of these recipes from Dublin pubs highlighting a selection of the top quality dishes you can find in pubs throughout the city and county.  #DubPubDishes
Traditional Irish Stew from Napper Tandy's
Traditional Irish stew is at the backbone of Irish food, a delicious, hearty dish loved by many generations. A highly sought after dish on a cold or wet day in Dublin, popular with tourists and locals. It is a well-balanced, nourishing family meal that can be prepared quickly – but for the best flavour, a slow cooking process is recommended. Traditionally it consists of a meat (usually lamb, mutton or kid goat) with root vegetables and parsley.
Serving size: 4 people
Ingredients
2tbsp. Rapeseed oil
600g boneless lamb shoulder chunks 2cm x 2cm
2 medium Spanish onions finely diced
4 medium carrot peeled and chunky 2cm x 2cm
Turnip (match the carrot size)
4 sticks of celery cut into 1cm x 1cm
Garlic cloves finely chopped
400g new potato peeled
1 litre of hot chicken stock or lamb stock
1/2 tsp teaspoon of salt
½ tsp white pepper
1 bouquet garnish of 4 parsley sprigs, 6 thyme sprigs, 2 rosemary sprigs, 3 Bay leaves
1 tbsp. corn flour
Cooking Method
Place a large flame proof casserole dish on medium heat and add the oil.
Add the onion and celery, cook for 10 minutes until slightly golden and set aside.
Toss the lamb in the flour and cook in batches over high heat for 15 minutes turning after every 2 minutes until brown.
Add the garlic and bouquet garnish and mix around.
Add the stock just enough to cover the meat. Bring to boil and then simmer over low heat for 60 minutes.
Add in the carrot, turnip, potato and the onion & celery mix from earlier.  Place the lid on the dish and simmer for 30 minutes until the potatoes are tender.
Taste and season as required.
Serve in a bowl with chopped parsley, black pepper and home-made Irish brown bread & butter on the side.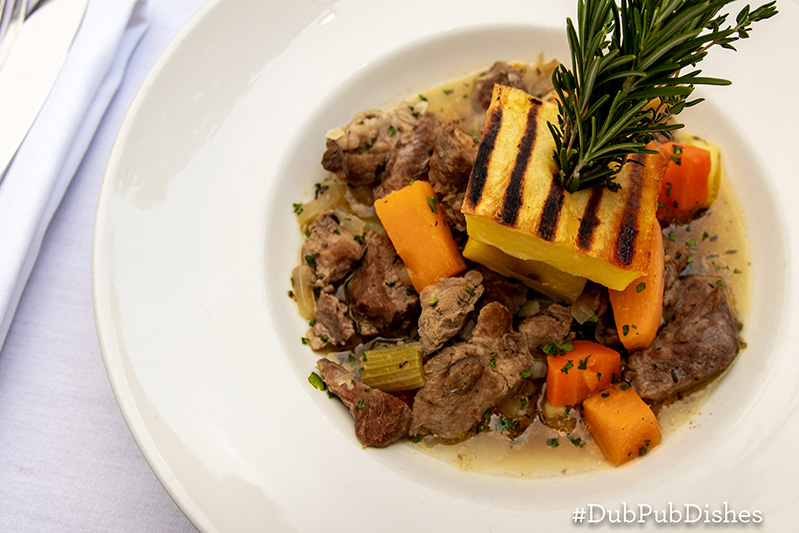 About Napper Tandy's 
At Napper Tandy's the focus is to deliver quality traditional Irish food, from local suppliers. The menu caters for everyone, with vegetarian, vegan and gluten free options. Our Head Chef Charaf Hamdouni has served in numerous positions previously including Head Chef in Brady's of Shankill, winner of 'Local Bar of the Year' in 2018.
Napper Tandy's on Merrion Row is part of Townhouse Leisure Group which is owned by publican Frank Gleeson hailing from Tipperary, who has over 30 years in the trade.
The pub itself is named after James Napper Tandy, he was a famous revolutionary leader who fought against the British with the French Army in the 1798 rebellion. The pub offers all day food & drinks with live music 7 days a week.